Self-Service Dog Wash
Conveniently located across the parking lot from our grooming school and salon!
NOW OPEN!
With 24-hour, seven day-a-week availability and no reservation or appointment time required, there's no limit to when you can pamper your pet to a spa day!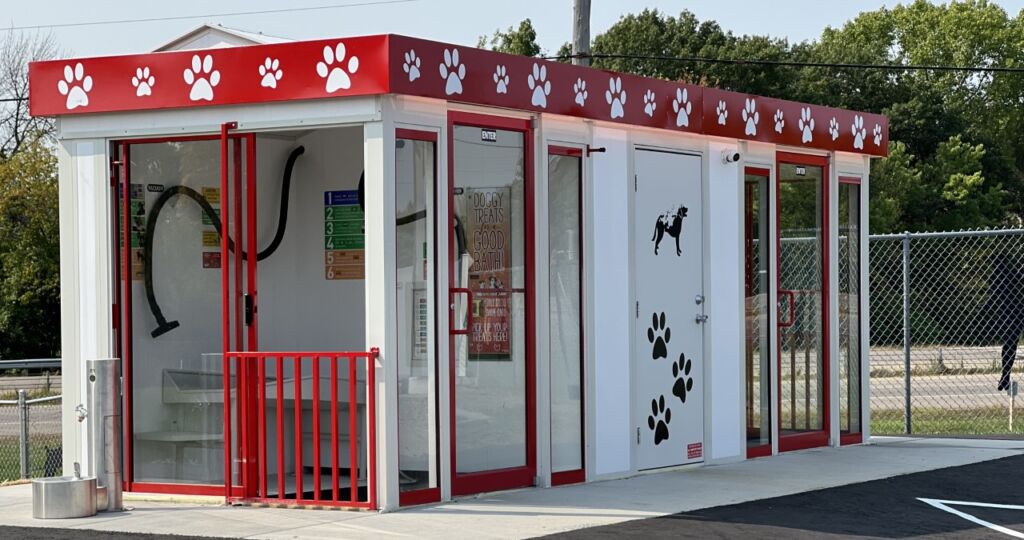 Rio Grooming offers a Self-Service dog wash that is quick and easy to use. Just swipe your credit/debit card and for $15 you will receive 20 minutes of use.
Lighted buttons make it easy to switch between shampoo, tearless shampoo, conditioner, rinse, dry & more!
When you are finished treat your pup to a bag of doggie treats from the vending machine inside the dog wash station for only $1!