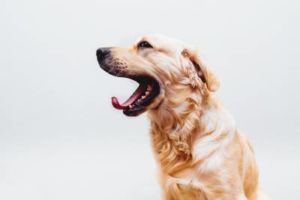 Dogs have a reputation for being able to eat anything and everything, but their digestive systems are not quite as hardy as we think. In reality, dogs should only be eating a high-quality dog food appropriate for their age and size. Ideally, you should ask your vet for his or her recommendation for the perfect non-GMO dog food for your unique canine. In any case, though, there are some foods to avoid completely. Print this list and keep it handy to avoid feeding Fido the wrong foods.
Possible Irritants: Might Bother Your Dog/Cause Allergies
Beef
Chicken
Corn
Dairy
Egg
Fish
Lamb
Pork
Rabbit
Soy
Sugar
Wheat
Toxic Foods: Can Permanently Harm or Kill Your Dog
Alcohol
Avocado
Baking Powder/Baking Soda
Caffeinated Beverages
Candy
Chocolate
Coffee
Excessive Salt
Fat Trimmings/Bones
Garlic
Grapes
Gum
Macadamia Nuts
Medication for Humans
Onions
Peaches
Peanut Butter containing Xylitol
Persimmons
Plums
Raisins
Raw Eggs, Meats, and Fish
Spices
Tea
Xylitol
Yeast Dough
It's not worth the risk
As you can see, it's not worth giving your dogs "human" foods. Dogs don't have the discernment that humans do to know not to eat foods/drink liquids that can harm their bodies. Feed your canine a nutritious, vet-approved, non-GMO dog food suitable for your particular dog(s) and ensure they have a constant supply of fresh water. If you suspect your dog has consumed something toxic, call the ASPCA Animal Poison Control Center at (888) 426-4435 immediately, and have the number of your vet and the closet animal emergency clinic handy as well.
*This article is for informational purposes only and does not constitute medical advice. Consult a veterinarian with specific questions.